= Breakfast Information =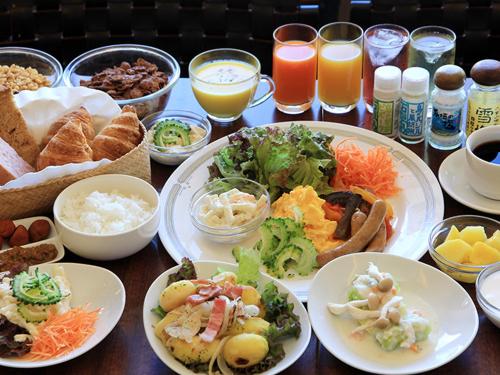 Starting your day with wonderful breakfast!

Venue | cucule cafe

Hours | 6:30 ~ 10:00

Style | Buffet
Sample Menu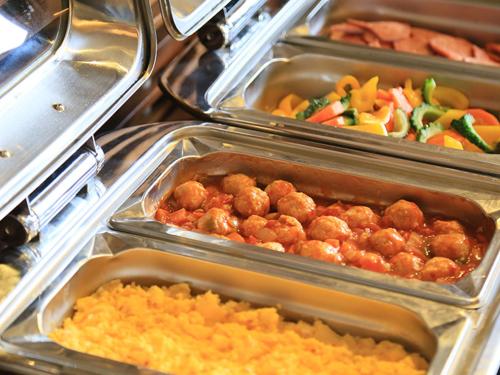 Salad / Cold Yushi Tofu / Yogurt / Fruits / Egg dishes / Boiled dishes / Warm vegetables / Fish dishes / Meat dishes / Soups / Miso soup / Bread / White rice / Serial / Drinks

* Pleade note that the menu may be changed.
Offering Dishes Using Fresh and Safe Ingredients of Ishigaki Island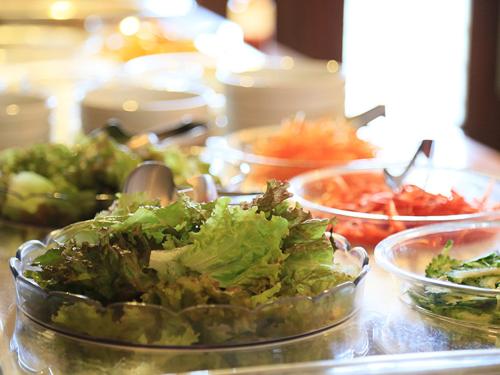 We use milk from Mariya dairy farming, eggs from Seimori farm, Yuchi Tofu from Tomiyama foods.
Delicious Bread from Local Bakery "Pain de Mie"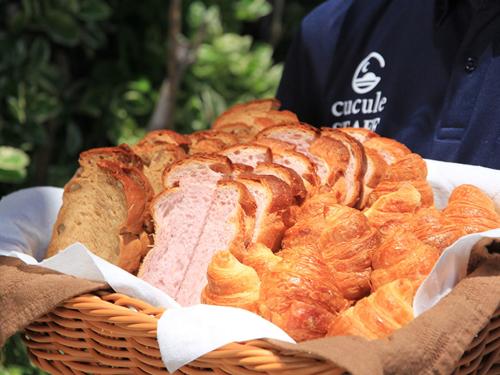 We have croissant, purple sweet potato bread, brown sugar bread.
Trying Out Ishigaki-Made Products and Seasonings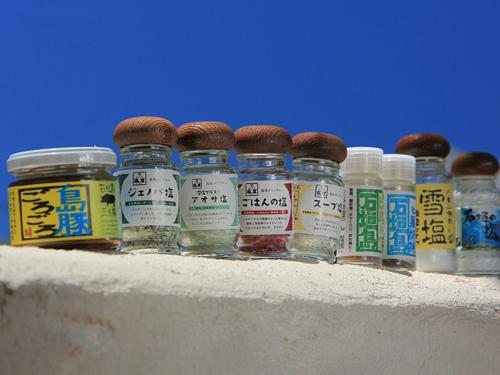 Ishigaki Island's ham and sausage "Jyugo-Banchi" We prepare Jyugo-Banchi's island Herb sausage, smoked chicken, "Hibiscus Beni" juice using Miyakojima hibiscus, etc. In addition, you can try various products with our breakfast such as "Shima Pork Gorogoro" , "Island Basil Peppers", and "Salt for rice, Soup Salt, Aosa salt, Genova Salt", and "Salt of Ishigaki" by Goya Company.